Enjoy painting the sky clouds in your artwork in whatever way you see fit, using nothing but our exquisite Photoshop brushes.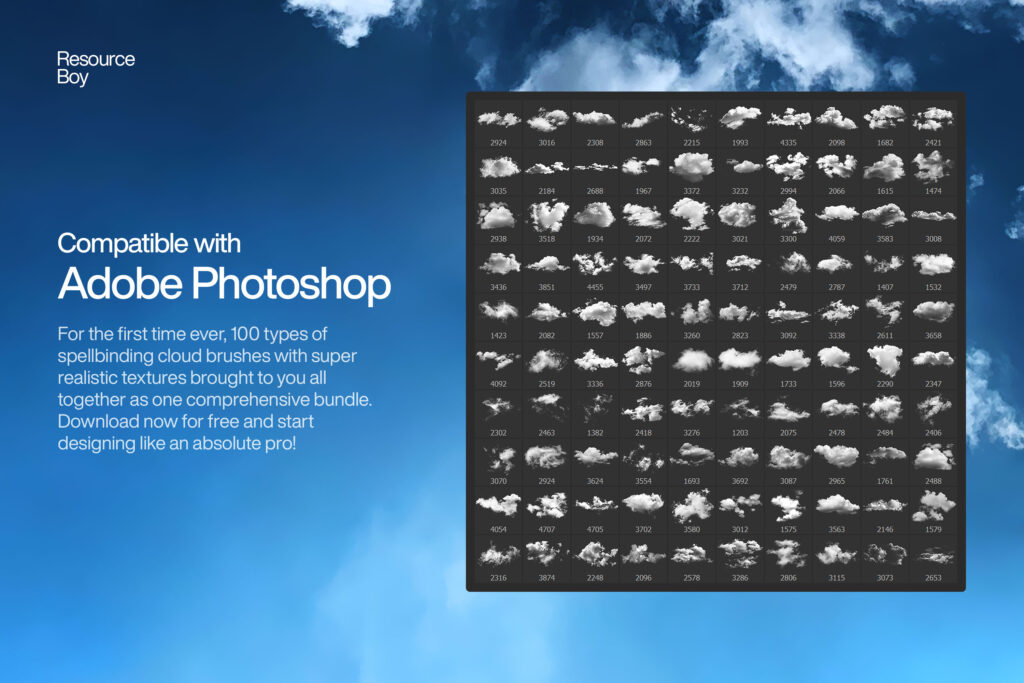 Next thing you know, a dreamy view is in the bag in like seconds. With so many different arrangements of clouds to go with, and the one-of-a-kind resolution they offer, you can bet no other collection can ever hold a candle to this exclusive pack of ours.
After all, it's been hand-crafted by highly professional designers based on real photos! Better yet, even as the largest cloud Photoshop brush pack, these Photoshop brushes are still free! Click download and there you can have it all, all 100 of them, done and dusted! How does it get any better than that?
All content is for demonstration only, we do not store files, please purchase resources from official channels.
When you purchase through our site, we earn an affiliate commission.