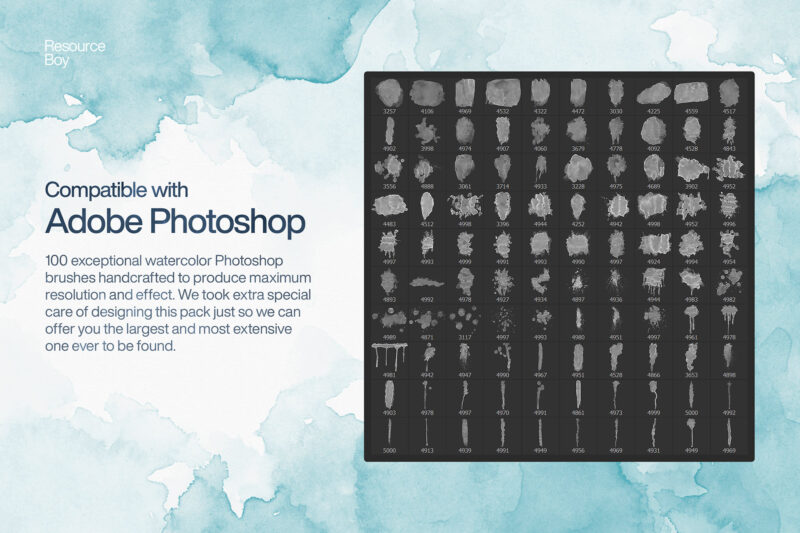 Since designers have always been playing favorites with watercolor brushes, we took extra special care of this one. Just so we can offer you the best collection of all times, both in size and resolution. To brush up on your design skills, just click download and easily get access to the largest pack ever to be found, containing 100 watercolor brushes.
We went total pros designing this exquisite set. At some point, there were so many thick and thin brushes all over our room, you would think you're in Paul Sandby's workshop! The time we put into this, we might have as well taken a drawing class and gotten an art degree or something out of it. So now, with all we went through to handcraft the whole thing, do you really think we'd settle for anything less than top-notch quality? Nope! It was the broadest pack of watercolor Photoshop brushes what we had in mind, and sure enough, we got exactly that. So what are you waiting for? Let's get all creative!
All content is for demonstration only, we do not store files, please purchase resources from official channels.
When you purchase through our site, we earn an affiliate commission.