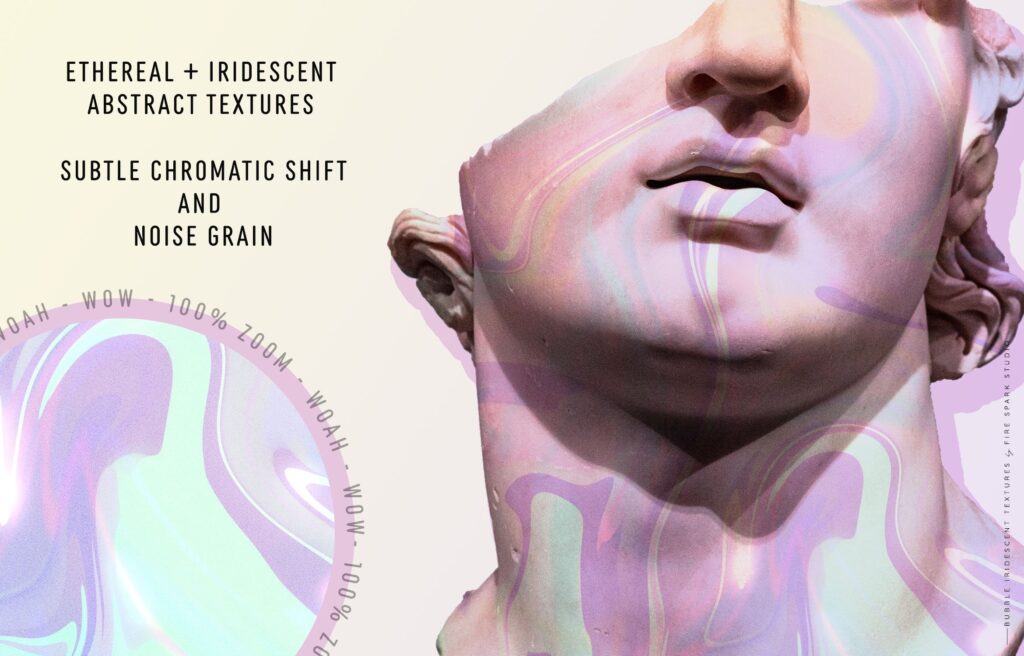 Bubble is a set of 24 iridescent and dreamy abstract textures. Inspired by the psychedelic colors of soap bubbles, Bubble is also a nod to pastel rainbow 90s aesthetics.
WHAT YOU GET
Other Notes Texture files are 300 DPI, 12 x 12″ JPGs. They are not repeating patterns.
SOFTWARE COMPATIBILITY
Photoshop, Illustrator, Affinity Designer, Affinity Photo, or other programs that are can open .JPG files.
All content is for demonstration only, we do not store files, please purchase resources from official channels.
When you purchase through our site, we earn an affiliate commission.